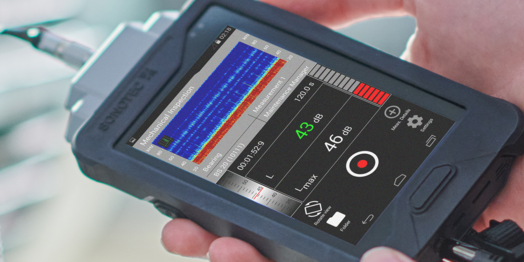 Welcome to the leading destination for top-of-the-line ultrasound detector devices. Our range of advanced equipment is designed to empower professionals, enthusiasts, and researchers alike with the ability to detect and analyze ultrasound frequencies beyond the limits of human hearing. Whether you're in wildlife research, industrial maintenance, healthcare, or simply intrigued by the world of inaudible sounds, our ultrasound detector devices offer unmatched precision and performance.
Why Choose Our Ultrasound Detector Devices?
Cutting-Edge Technology: Our devices incorporate the latest advancements in ultrasound detection, allowing you to explore a world of sounds that are imperceptible to the human ear. Experience the thrill of uncovering hidden acoustic information with unparalleled accuracy.
Versatility at Its Best: From diagnosing mechanical issues to studying animal communication, our ultrasound detectors cater to a wide array of applications. Whether you're identifying machine faults, observing bats in their natural habitat, or conducting intricate medical research, our devices are your trusted companions.
User-Friendly Interface: We believe that technology should be accessible to all. Our user-friendly interfaces make operating our ultrasound detectors intuitive and straightforward, enabling you to focus on your objectives rather than grappling with complicated controls.
Precise Analysis: With advanced signal processing and real-time analysis capabilities, our devices ensure that you obtain accurate data in real-world scenarios. Dive into the intricacies of ultrasonic frequencies and make informed decisions based on comprehensive information.
Robust Build: Built to withstand demanding environments, our ultrasound detector devices are engineered with durability in mind. Whether you're outdoors facing the elements or working in industrial settings, our devices are designed to accompany you reliably.
Explore Our Range:
Handheld Ultrasound Detectors: Experience the convenience of handheld devices that allow you to swiftly detect and analyze ultrasound frequencies on the go. These devices are ideal for fieldwork, research, and various professional applications.
Stationary Ultrasound Monitoring: For long-term observations and data collection, our stationary ultrasound detectors provide continuous monitoring in designated areas. Perfect for ecological research, industrial settings, and beyond.
Specialized Devices: Discover our range of specialized ultrasound detectors tailored to specific industries, including healthcare, pest control, and research. These devices are meticulously designed to meet the unique requirements of each field.
Portable Connectivity: Some of our devices offer seamless connectivity with smartphones and computers, enabling you to visualize and record ultrasound data directly on your preferred devices.
Contact Us:
If you're ready to delve into the realm of ultrasound detection or seeking guidance on choosing the right device for your needs, our dedicated team is here to assist you. Contact us via phone or email to discuss your goals, receive expert recommendations, and embark on a journey of uncovering hidden acoustic wonders.
Experience the world beyond sound with our state-of-the-art ultrasound detector devices. Enhance your research, elevate your diagnostics, and embrace the excitement of exploring inaudible frequencies.